FANTASTIC ALEBRIJES
Friday, November 9 – Sunday, November 11, 2018
As MOLAA closes the Día de los Muertos exhibition Beyond the Earth and the Sky, we collaborate with Warner Bros. to present 'Fantastic Alebrijes', vivid and whimsical wooden alebrijes that were handmade by artisans in Oaxaca, Mexico as a re-imagining of the creatures featured in the upcoming film Fantastic Beasts: The Crimes of Grindelwald. The second of five all new adventures in the Wizarding World created by J.K. Rowling, the film arrives in theaters nationwide on November 16, 2018.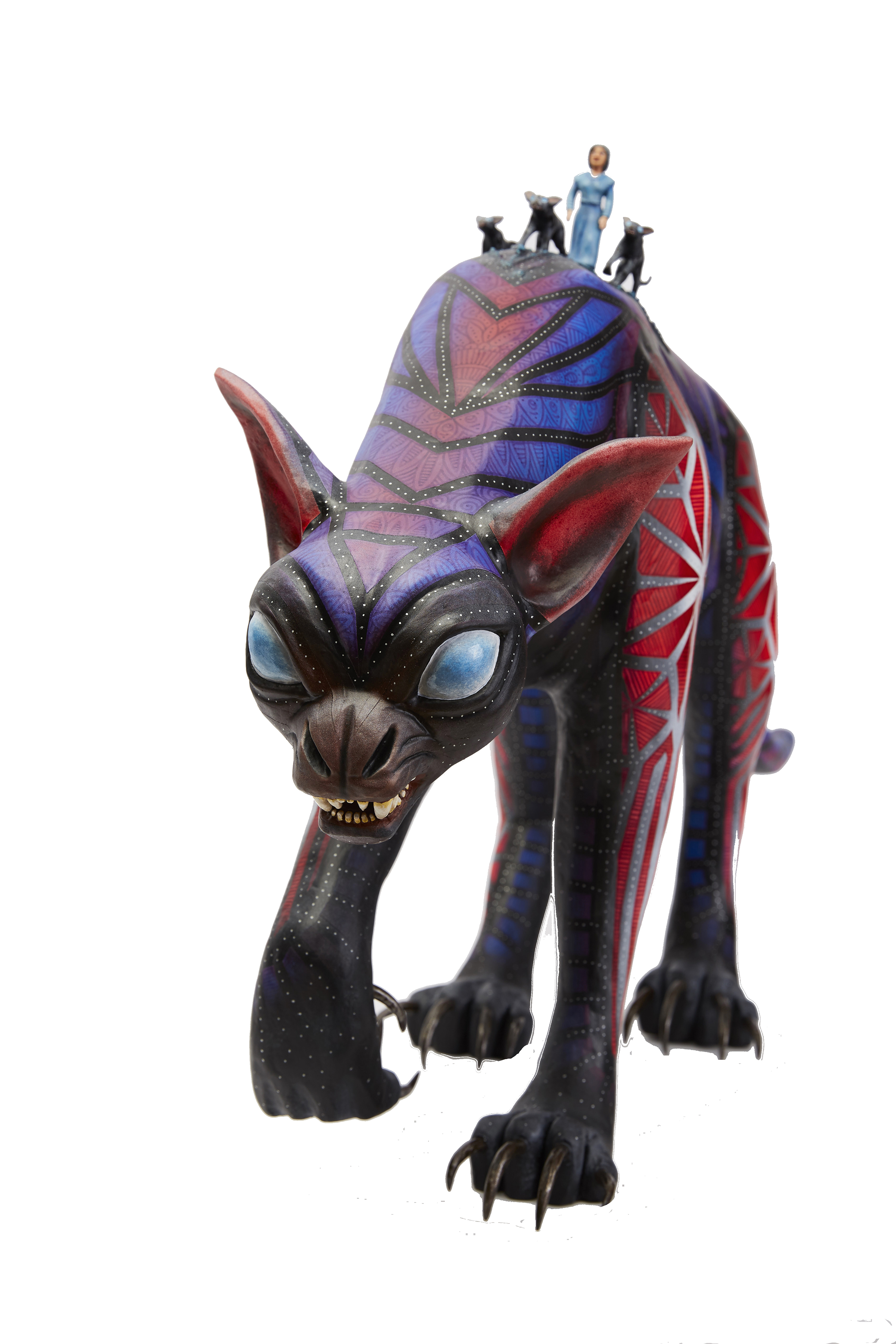 Alebrijes, the brightly colored Mexican folk art sculptures depicting fantastical and mythical creatures, originated with the Linares family. Inspired by a dream, renowned artisan Pedro Linares first conceived of them as elaborate cardboard and papier-mâché pieces and named them alebrijes, but it was Oaxacan sculptor and painter Manuel Jiménez who first carved them out of wood in the style of the local artisans, and created the fantastic beasts that sprang from his own vision.
For this special exhibit, a group of the most respected artisans from San Martín Tilcajete, a small rural town in the state of Oaxaca best known for its production of alebrijes, was commissioned to create various pieces based on five different magical creatures from the film in the traditional style made famous by Linares and Jiménez. Five alebrijes will be on display from Friday, November 9 until Sunday, November 11, 2018.
Don't miss the Sugar Skull workshop on Sunday, November 11 from 2:00 PM – 3:30 PM in the Art Studio at MOLAA.